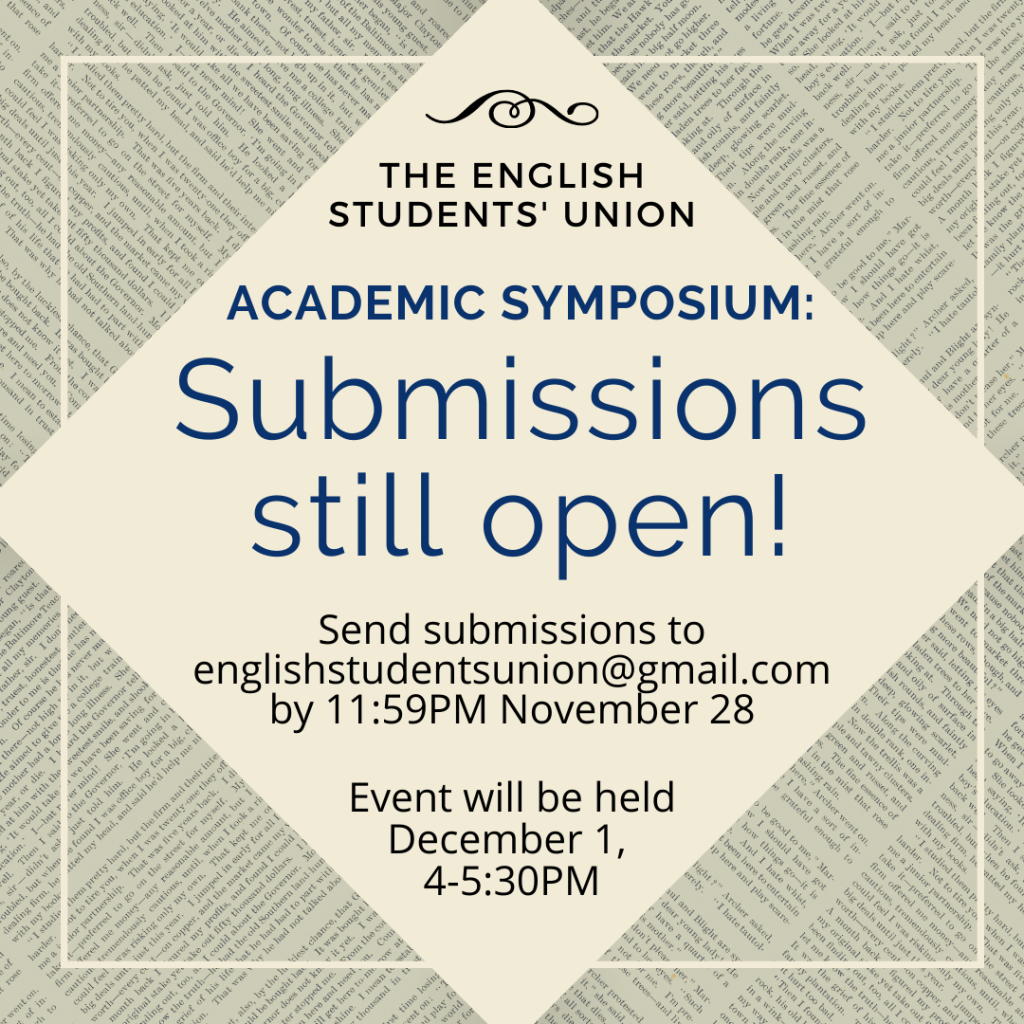 Fall Academic Symposium– Deadline Extended
Date & Time: Dec. 1, 4 – 5:30 PM
Please submit either abstracts or full papers to englishstudentsunion@gmail.com by Sunday, November 28th; submission emails should also include current year and program of study. Selections will be announced on Wednesday, December 1st.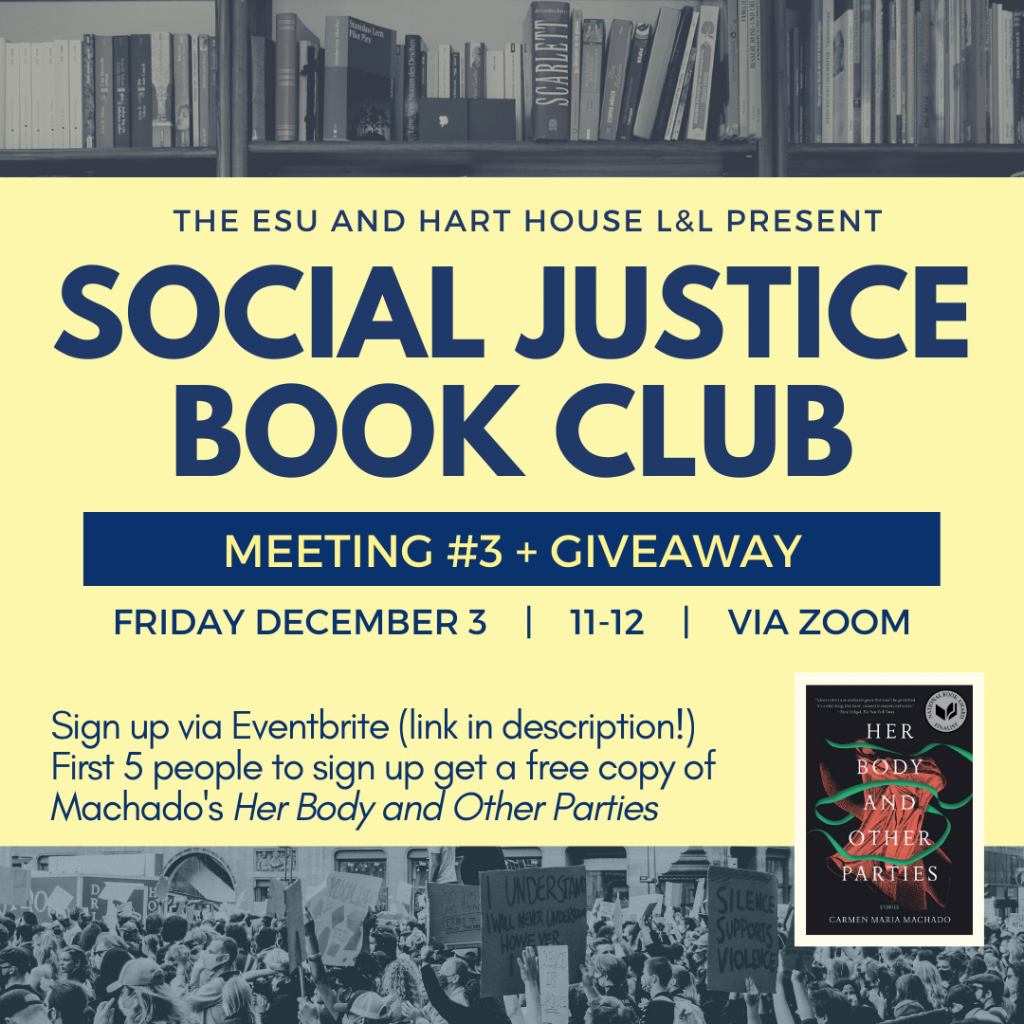 Social Justice Book Club: Meeting #3 + Giveaway
Date & Time: Dec. 3, 11 AM – 12 PM
This month's reading: "The Husband Stitch" from Carmen Maria Machado's Her Body And Other Parties
Get more info + sign up here.